Bhopal

topographic map

Click on the map to display elevation.
About this map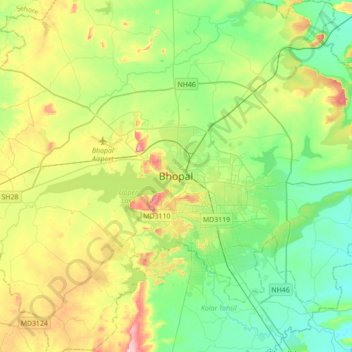 Minimum elevation: 435 m
Maximum elevation: 634 m
Bhopal has an average elevation of 500 metres (1401 ft) and is located in the central part of India, just north of the upper limit of the Vindhya mountain ranges. Located on the Malwa plateau, it is higher than the north Indian plains and the land rises towards the Vindhya Range to the south. The city has uneven elevation and has small hills within its boundaries. The prominent hills in Bhopal are the Idgah and Shyamala hills in the northern region, together with the Katara hills in the southern region. There are two lakes namely upper lake and lower lake. The Upper Lake has a surface area of 36 km2 and catchment area of 361 km2 while the Lower Lake has a surface area of 1.29 km2 and catchment area of 9.6 km2. Recently, Bhopal Municipal Corporation came with a resolution to involve local citizens in cleaning, conserving and maintaining the lakes. Bhopal city is divided into two parts where one part which is near the VIP and lake is Old Bhopal (north) and the other, New Bhopal (south), where malls are mainly situated. List of pin codes from Bhopal is 462001 to 462050 which comes under Bhopal postal division (Bhopal Region).
Other topographic maps
Click on a map to view its topography, its elevation and its terrain.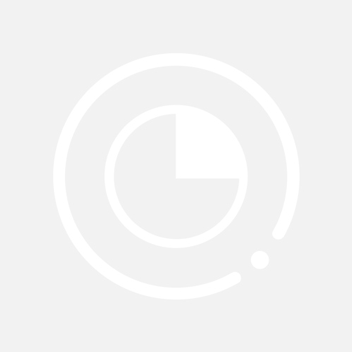 Huzur Tahsil, Rewa, Madhya Pradesh, India
Average elevation: 325 m