Beed

topographic map

Click on the map to display elevation.
About this map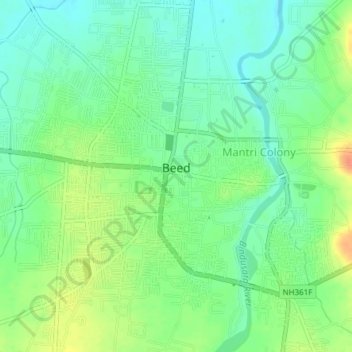 Minimum elevation: 495 m
Maximum elevation: 537 m
The Shahinshah Wali tomb: Shahinshah Wali was a Sufi of the 14th century from Chishtiya clan. He came to Beed during the rule of Muhammad Tughluq. His tomb and surrounding areas were built in different periods from 1385 to 1840. The details can be seen in the history of Beed. It is situated on the eastern elevations. Each year an Urs (fair) is held here on 2nd day of Rabi' Al-Awwal, third month of Islamic calendar.