Shimla

topographic map

Click on the map to display elevation.
About this map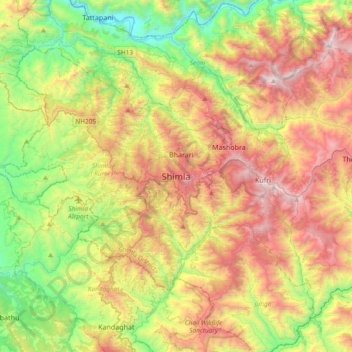 Minimum elevation: 618 m
Maximum elevation: 2,826 m
Shimla is on the south-western ranges of the Himalayas at 31°37′N 77°06′E / 31.61°N 77.10°E / 31.61; 77.10. It has an average altitude of 2,206 metres (7,238 ft) above mean sea level and extends along a ridge with seven spurs. The city stretches nearly 9.2 kilometres (5.7 mi) from east to west.