Nirmal

topographic map

Click on the map to display elevation.
About this map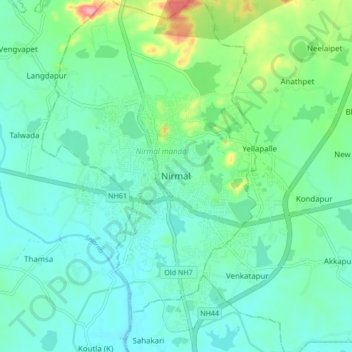 Minimum elevation: 310 m
Maximum elevation: 424 m
Nirmal is located at 19°06′N 78°21′E / 19.10°N 78.35°E / 19.10; 78.35. It has an average elevation of 340 metres (1100 feet) on the foot hills of Nirmal range, which is located in the Deccan plateau.Nirmal has chain tanks built around it.